Packaging – the outside counts too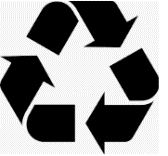 We use as little packaging material as possible and all our packaging plastic and cardboard are sorted just as it is recyclable.
Packaging material is either re-used for the shipment of our products or collected by a professional recycling company and used for the production of new material.
Our cardboard boxes and cardboard tubes are made of recycled material and are FSC (Forest Stewardship Council) certified.
FSC-certified forests must be managed to the highest environmental, social and economic standards. Trees that are harvested are replanted or allowed to regenerate naturally. The forests must be managed with respect for the environment, the wildlife and the people who live and work in them.
To learn more: https://fsc.org/en/about-us